Today marks the beginning of Black History Month, and I noticed the name George Washington Carver kept popping up on Twitter in reference to "the peanut man".
So, Who is the Peanut man? George Washington Carver, American botanist and inventor, became known as the "Peanut man" although he didn't invent peanut butter.
According to an article published by The Huffpost, The History of Peanut Butter , peanut butter actually dates back to the Aztecs, who would mash roasted peanuts into a paste – not quite what we know of peanut butter today.
So why is George Washington Carver known as the "peanut man"? While he didn't invent peanut butter, he did invent over 300 uses for the peanut! Carver invented ways to use peanuts in recipes, animal feed, colorants, paper and more.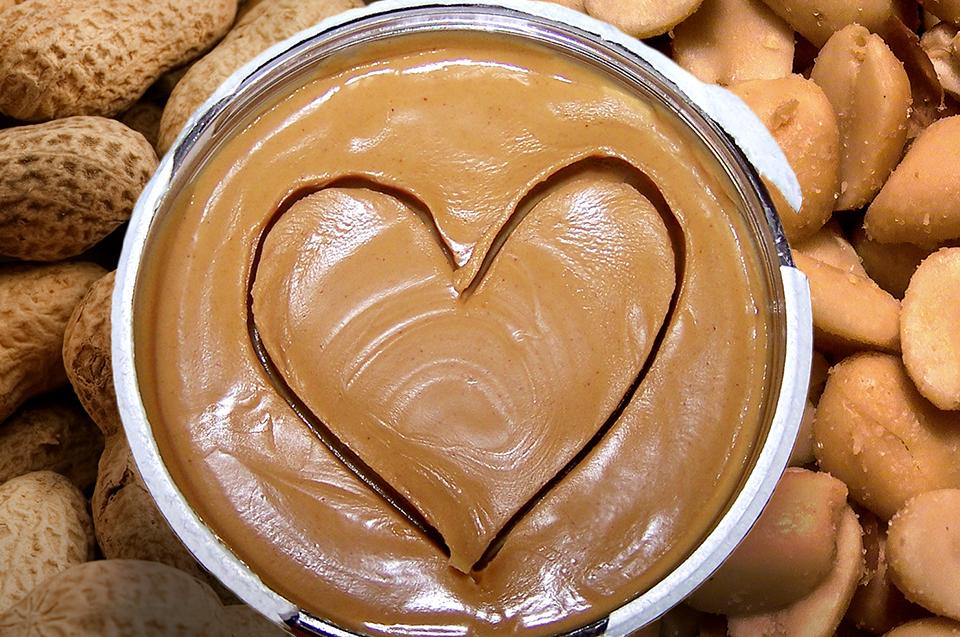 ---
"George Washington Carver, 1864?–1943, American agricultural chemist, b. Diamond, Mo., grad. Iowa State
College (now Iowa State Univ.; B.S., 1894; M.A. 1896). Born a slave, he later, as a free man, earned his college
degree. In 1896 he joined the staff of Tuskegee Institute as director of the department of agricultural research,
retaining that post the rest of his life. His work won him international repute. Carver's efforts to improve the
economy of the South (he dedicated himself especially to bettering the position of African Americans) included
the teaching of soil improvement and of diversification of crops. He discovered hundreds of uses for the
peanut, the sweet potato, and the soybean and thus stimulated the culture of these crops. He devised many
products from cotton waste and extracted blue, purple, and red pigments from local clay. From 1935 he was a
collaborator of the Bureau of Plant Industry. Carver contributed his life savings to a foundation for research at
Tuskegee. In 1953 his birthplace was made a national monument." –Questia.com
---
DID YOU KNOW? George Washington Carver invented ways
peanuts can be used to make soap, face creams, axle grease,
insecticides, glue, medicines and charcoal?
---
Have You Ever Made Your Own Homemade Peanut Butter?
Did you know you can make peanut butter with only two ingredients
(peanuts and salt!) and it can be made in just a few simple steps?



1. Spread peanuts evenly onto a cookie sheet



2. Roast for 5 to 15 minutes

3. Add salt and blend in a food processor

4. Grind until it reaches your desired consistency

5. Scoop into a jar; enjoy!




Find the full recipe here:
Many people may not realize it, but Parkway's plastic jars line the shelves of grocery stores and supermarkets all across the country. If you work in the food industry, and you are looking to buy empty plastic jars and caps to keep your company's products fresh and fabulous check out our BPA & Phalate-Free Food Grade Plastic Jars.
With regular and thick-wall jars in a variety of diameters and volumes, you can package and ship nuts, condiments, and anything else that your company produces with confidence.
BUY JARS FOR FOOD - BUY JARS FOR PEANUT BUTTER
---
PARKWAY PLASTICS IS A MANUFACTURER OF PLASTIC JARS, CAPS AND LIDS FOR EVERY INDUSTRY.
BROWSE SMALL PLASTIC JARS BY INDUSTRY
---
---
Browse for Peanut Butter Jars or Plastic Jars for Seed or Nut Butter by Size...
Trying to get your gourmet peanut butter or nut butter noticed by your local grocery or whole foods market. Tempt the powers that be with these small plastic jars. They are probably perfect for Peanut Butter and Nut Butter Samples!
Buy 1/8 oz Plastic Jars - 3.5 g Plastic Jars - 3.7 ml Plastic Jars for Homemade Peanut Butter
Buy 1/4 oz Plastic Jars - 7 g Plastic Jars - 10 ml Plastic Jars for Gourmet, Organic Nut Butter
Buy 1/2 oz Plastic Jars - 14 g Plastic Jars - 15 ml Plastic Jars for Crunchy Peanut Butter
Buy 7/8 oz Plastic Jars - 24 g Plastic Jars - 3.7 ml Plastic Jars for Whipped Peanut Butter
Buy 2 oz Plastic Jars - 57 g Plastic Jars - 60 ml Plastic Jars for Salted Almond Butter
Buy 3 oz Plastic Jars - 85 g Plastic Jars - 90 ml Plastic Jars for Unsalted Cashew Butter
Buy 4 oz Plastic Jars - 113 g Plastic Jars - 120 ml Plastic Jars for Macadamia Nut Butter
Buy 6 oz Plastic Jars - 170 g Plastic Jars - 180 ml Plastic Jars for Pecan Butter
Buy 8 oz Plastic Jars - 226 g Plastic Jars - 240 ml Plastic Jars for Pistachio Butter
Buy 10 oz Plastic Jars - 283 g Plastic Jars - 295 ml Plastic Jars for Walnut Butter
Buy 12 oz Plastic Jars - 340 g Plastic Jars - 335 ml Plastic Jars for Pumpkin Seed Butter
Buy 16 oz Plastic Jars - 448 g Plastic Jars - 475 ml Plastic Jars for Soybean Butter
Buy 19 oz Plastic Jars - 539 g Plastic Jars - 562 ml Plastic Jars for Sunflower Seed Butter
Buy 20 oz Plastic Jars - 566 g Plastic Jars - 590 ml Plastic Jars for Chunky Peanut Butter
Buy 24 oz Plastic Jars - 680 g Plastic Jars - 710 ml Plastic Jars for Soy Butter
Buy 25 oz Plastic Jars - 708 g Plastic Jars - 739 ml Plastic Jars for Chunky Nut Butter
Buy 26 oz Plastic Jars - 737 g Plastic Jars - 768 ml Plastic Jars for Crunchy Nut Butter
Buy 32 oz Plastic Jars - 907 g Plastic Jars - 950 ml Plastic Jars for Whipped Nut Butter